Experiment: Calculator
Uses: HTML5, CSS3, JavaScript / 1 min read /
A calculator, made with flexbox using Material Design Cyan+Teal, modeled after the ChromeOS Calculator.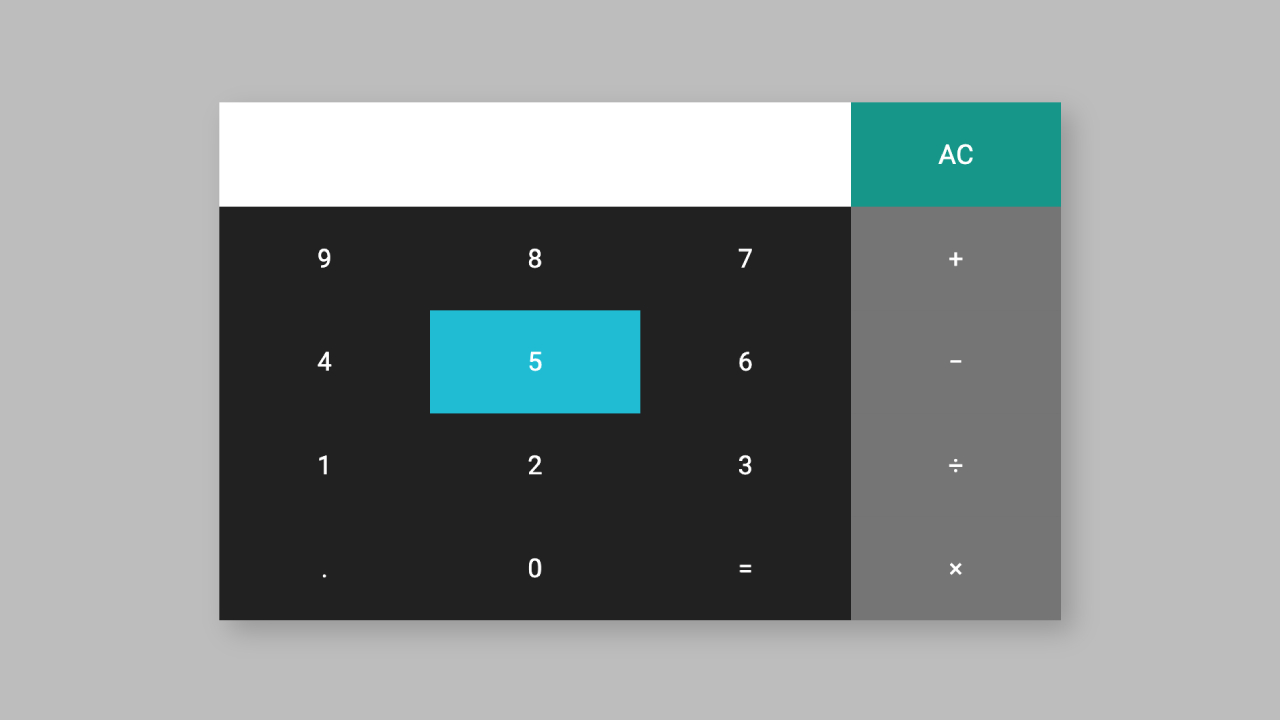 My calculator is featured in UpLab's Mobile calculator apps collection and was chosen as "Best of the Day" on 03 August 2017.
You can play with it on Codepen!
Pics, or it didn't happen: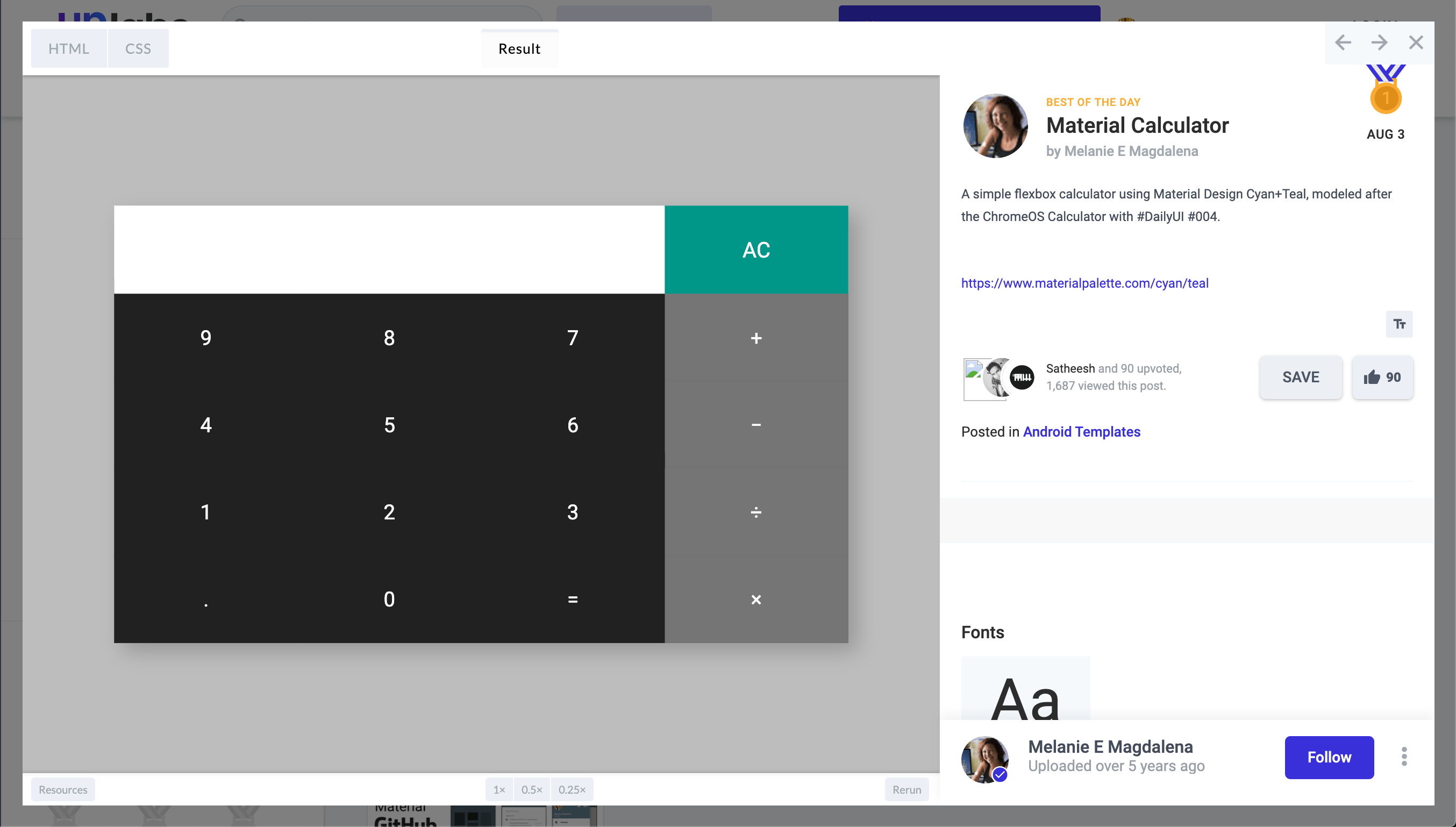 Thanks for reading! If this helped or you learned something, Buy Me A Coffee.